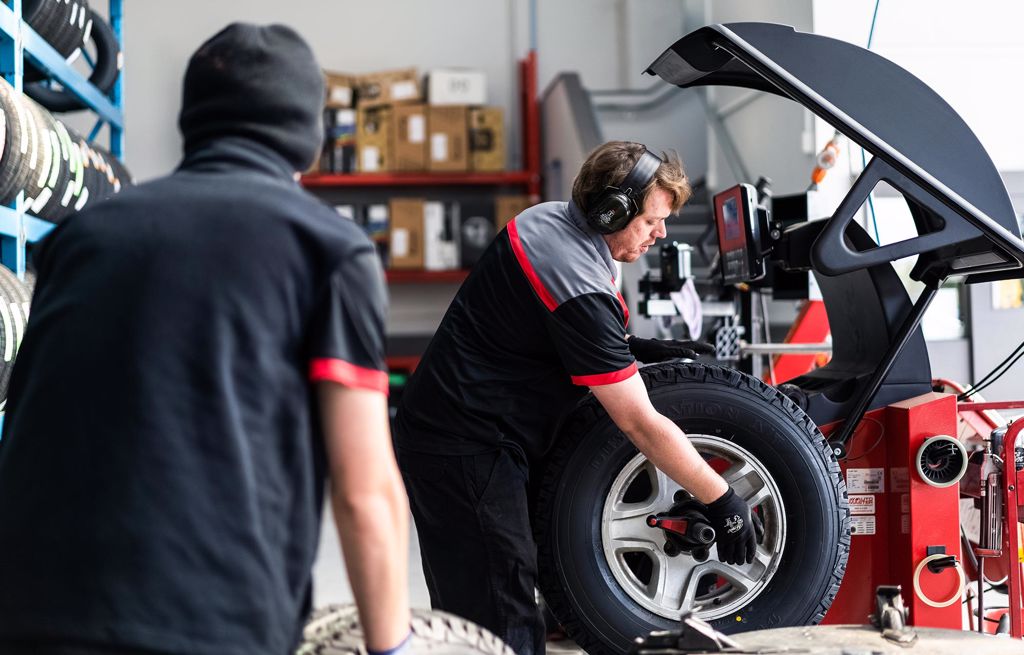 Bridgestone Tyre Centre - St Asaph Christchurch
Welcome to Team Hutchinson Bridgestone Tyre Centre. We are located onsite at Team Hutchinson Ford in the heart of Christchurch.
Our opening hours are Mon-Fri 8:00am-5:30pm.
Contact us for any tyre related service including:
Wheel alignments
Puncture repairs
Alloys for all makes and models
Tyres, all sizes for all uses and for all budgets
For the latest promotions visit the Bridgestone Tyre Centre website.
Contact Us
Our professional, qualified and experienced team will be delighted to assist you. Contact Nick or Tim on 03 353 2179 or 027 549 1615 or email the Team Hutchinson Bridgestone team at [email protected]
Tyre Basics
Check out our video from the Team Hutchinson Bridgestone Tyre Centre, giving a quick run-down on why it is important to keep your Wheel Alignments up to date.
We also recommend that you visit the NZ Transport Agency website for more information about tyres and safety basics.
Useful Links
https://www.mta.org.nz/radiatorgo/motoring-tips/tyre-checklist/
https://www.mta.org.nz/media/press-releases/worn-tyres-linked-to-more-crashes
https://www.stuff.co.nz/motoring/news/98253923/a-wheely-big-worry-almost-40-per-cent-of-warrant-of-fitness-checks-end-in-failure
https://www.stuff.co.nz/motoring/news/74435424/change-to-oneyearlong-warrants-of-fitness-means-dangerous-tyres-on-our-roads