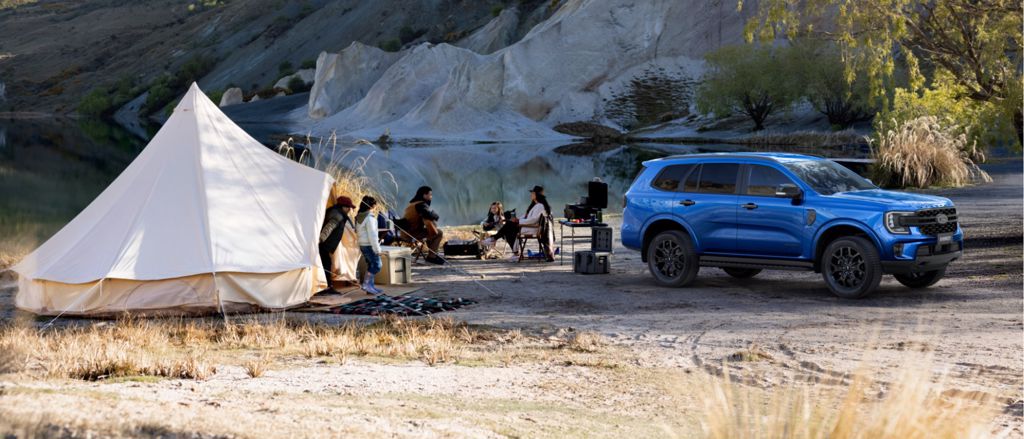 Warranty options
Ford Protect Extreme Plus Mechanical Breakdown Insurance
Ford New Zealand in conjunction with Vero Insurance New Zealand Ltd can offer you our Ford Protect Extreme Plus Mechanical Breakdown Insurance for up to 4 years, for peace of mind protection.
What's in it for you?
As long as your vehicle has travelled less than 175,000kms & less than 12 years old, your vehicle is eligible for the Ford Protect Mechanical Breakdown Insurance, this includes:
Full mechanical and electrical cover
$100, $250 or $350 excess on all qualifying claims, depending which Category your vehicle is in
Unlimited 24/7 Roadside Assistance Callouts
Quality repairs performed by trained technicians, using Ford Genuine Parts
Start date is at the expiry of your Ford New Vehicle Warranty, if applicable
1, 2, 3 or 4 years - The choice is yours
The plan terms are flexible – you can choose either a 1, 2, 3 or 4 year term for your Mechanical Breakdown Insurance and there is no kilometre limit.
See policy booklet See category list
Guaranteed Asset Protection Insurance
GAP protects you against losses that may occur when your vehicle is declared a total loss and the total loss settlement amount paid by your vehicle insurer is less than the outstanding amount you owe to your financier for your vehicle loan.
GAP can only be purchased in conjunction with a credit contract, and in the event of a total loss that credit contract must still be active
The vehicle must be comprehensively insured
The contract is for a maximum of 60 months or the length of the original credit contract
GAP can only be taken out at the time of the vehicle sale.
Additional Benefits include:
Comprehensive Motor Vehicle insurance premium in relation to the replacement vehicle
Unpaid comprehensive insurance premiums deducted from the total loss settlement up to $1,000
Total loss excess deduction under the comprehensive insurance
Replacement vehicle expenses up to $2,000
Reimbursement for out of pocket expenses up to $300
Negative equity arrangement costs up to $1,000
Reimbursement for the cost of hiring a rental vehicle for a maximum of 5 days, up to $150 per day
Payment Protection Insurance
Payment Protection Insurance (PPI) protects you for the repayment of your loan obligations to the financier if you suffer an insured event.
The policy cover options are specific to your source of income at the time of entering into a credit contract. The benefits are payable directly to the financier.
The main risk with having finance is if something happens to your ability to earn money. PPI protects you, your family and your credit rating if the worst happens
With only a minimum stand down period and generous cover for up to 60 months, PPI helps you manage financially when unexpected events occur
ACC only pay up to a maximum of 80% of your income – How would your household react to an instant 20% pay cut?
What are the cover options?
What are the benefits?
Peace of mind for the unexpected
No medical examination is required to take out a policy
Pre-existing medical conditions are covered if no treatment advice in 6 months prior to the policy start date
Redundancy benefit of up to 12 months
15 day cooling off period
Protects your household income for other purposes and your credit rating
In the event of death, your family does not have your vehicle debt and possible repossession to deal with.
This is a summary only - please see the Autosure PPI policy book for full terms, exclusions, conditions and benefits.
Comprehensive Motor Vehicle Insurance
Private Motor Vehicle insurance with Vero. It is easy to arrange just ask us for a quote for your delivery.
Feature Benefits:
1 year new for old car replacement
Lifetime guarantee on repairs we arrange
Personal property stolen/damaged in an incident involving your car (up to $500)
Replacement of stolen keys and recoding of locks (up to $1,000)
Hire car after theft of up to 14 days (optional)
Contact us