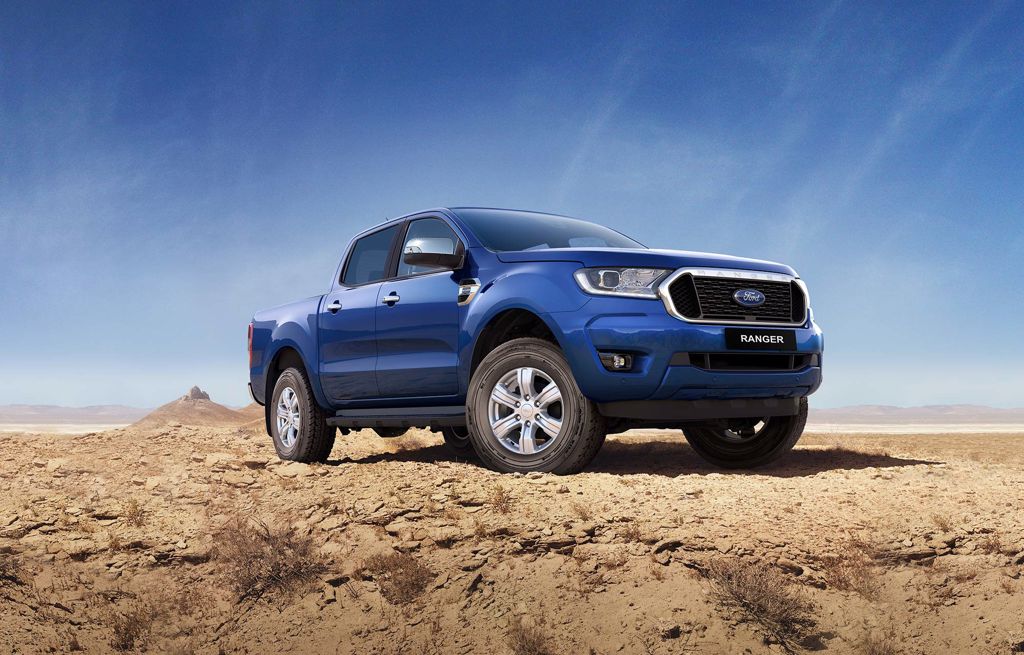 Ford Ranger Leading Ideas
When is an idea, not just another idea? Watch our Australian-based engineers present the cutting-edge technology they've developed for the Ranger.
Episode 1 – Autonomous Emergency Braking
Even with your eyes on the road, anything can happen. But Pre-Collision Assist can help.
Episode 2 – Fox Shocks
The Ford Ranger Raptor's Fox 2.5 Shocks provide the ideal balance between rough and smooth.
Episode 3 – Bi-Turbo
Why are two turbos better than one? The 2019 Ranger's new Bi-Turbo engine extracts maximum performance at both high and low RPM.
Episode 4 – Active Park Assist
Most people probably don't know just how clever Active Park Assist is.
Episode 5 – Gearbox
Ten gears means better power management and fuel economy.
Episode 6 – Tough Engine
The new bi-turbo engine has been engineered to go the distance.
Episode 7 – Tailgate
We wanted to find a way to make opening and closing the Ranger tailgate easier.
Episode 8 – Noise Cancelling
We're always thinking about noise at Ford, and how to reduce it.
Please Note: Active Noise Cancellation feature is only available as standard on Rangers with 2.0L Bi-Turbo engines; being Wildtrak Bi-Turbo & Ranger Raptor.
Episode 9 – Ford Ranger Raptor: Suspension Test - Whoops & Jumps
The Ford Ranger Raptor's sophisticated suspension system takes suspension to a whole new level. A combination of bespoke Aluminium Control Arms, 2.5" Fox Shocks and Position Sensitive Damping allows the Raptor to thrive even on extreme motocross inspired whoops. This combined with a specialised chassis frame makes Raptor capable of up to 32% more travel as compared to standard Ranger suspension, making this one of the most capable off-road production vehicles.
Episode 10 – Torque Test - Bi-Turbo Drivetrain
The Bi-Turbo diesel in Ford Ranger Raptor sets new standards for powertrain engineering. Leading this innovation, we combined a 10-Speed transmission with a new Bi-Turbo diesel engine, delivering a maximum 157kW of power and 500Nm of torque, with better fuel economy, less weight and with specific off-road calibration. With quality, efficiency and performance, the new Bi-Turbo engine is Ford engineering at its best.
Contact Us