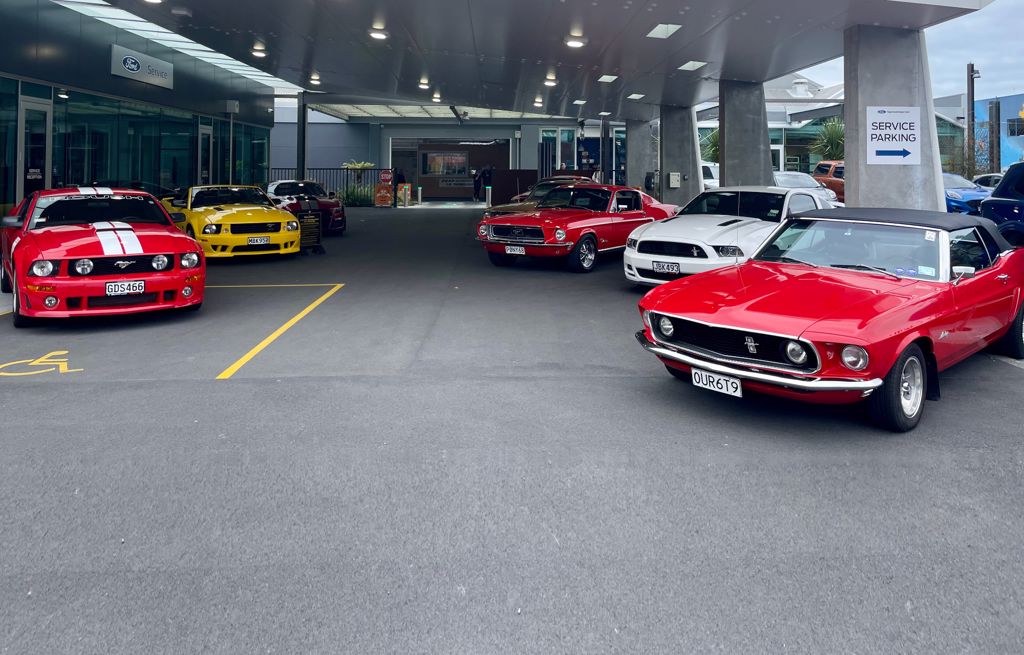 Mustangs 59th Birthday Celebrations
On April 17 1964, Ford Motor Company introduced the Mustang to the world so 59 years later we had to celebrate here at Team Hutchinson Ford.
The day was a great success, with many rare old Mustangs on display including a super rare 1964 Mustang in totally original condition. This car was sold the weekend that Mustang was launched all those years ago.
We also had current models including a Scott McLaughlin SM17, an RTR Spec 5 and numerous other new Mustangs.
While all their own Mustangs were lined up our guests snacked treated to American Hotdogs, Mustang Macaroons in our Café and a Mustang themed birthday cake, we even had old Mustang TV ads playing on the big screen.
Now we'll start planning for next year – our 60 year celebration has to really be something.
Happy Birthday Mustang!
News