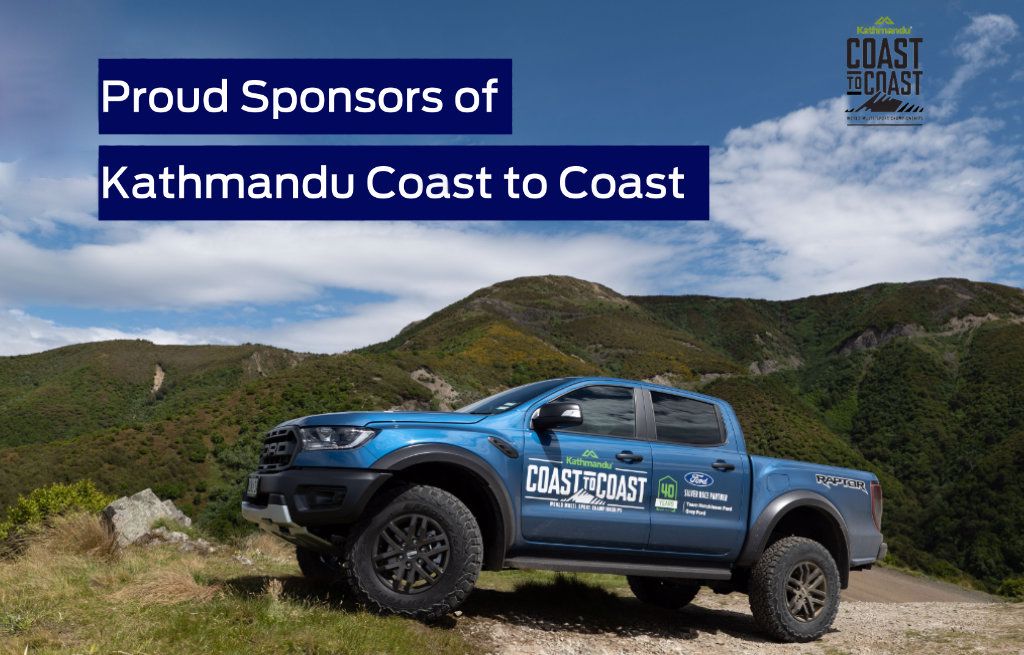 Team Hutchinson Ford and Grey Ford Re-Sign as Sponsors of The Kathmandu Coast to Coast
Christchurch – 8 August 2022 - Team Hutchinson Ford and Grey Ford are excited to announce today they will be continuing their support for the Kathmandu Coast to Coast, furthering their partnership for a further two years.

"It's a fantastic event and we love being a part of it and helping to make it happen," said John Hutchinson, Dealer Principal. "We are also in the unique position with a Ford dealership at the start and the finish of the event, so the sponsorship makes perfect sense to us."

Team Hutchinson and Grey Ford will be supplying a range of Ford vehicles including the new Next Generation Ranger and Everest as well as Ford Transits and Escapes to support race logistics.

"John and the teams share a real sense of adventure with us at the Kathmandu Coast to Coast." Said Race Director Glen Currie.

Currie added. "Their vehicles really resonate with the lifestyle of a coast to coaster, and to have their dealerships in both Greymouth on the West Coast, and in Christchurch, straddling each end of our event is quite unique, but very accessible for our competitors and supporters."

"Our team have had the pleasure of driving a range of Fords over the past two years and we can't speak highly enough of them. My favourite is the Everest, it really fits out family and all the activities we love to do, from mountain biking, to skiing to heading into the hills to run or hike."

If you're in the market for a new or used Ford, please head down to either THF in Christchurch or Grey Ford in Greymouth and catch up with the friendly team.



News