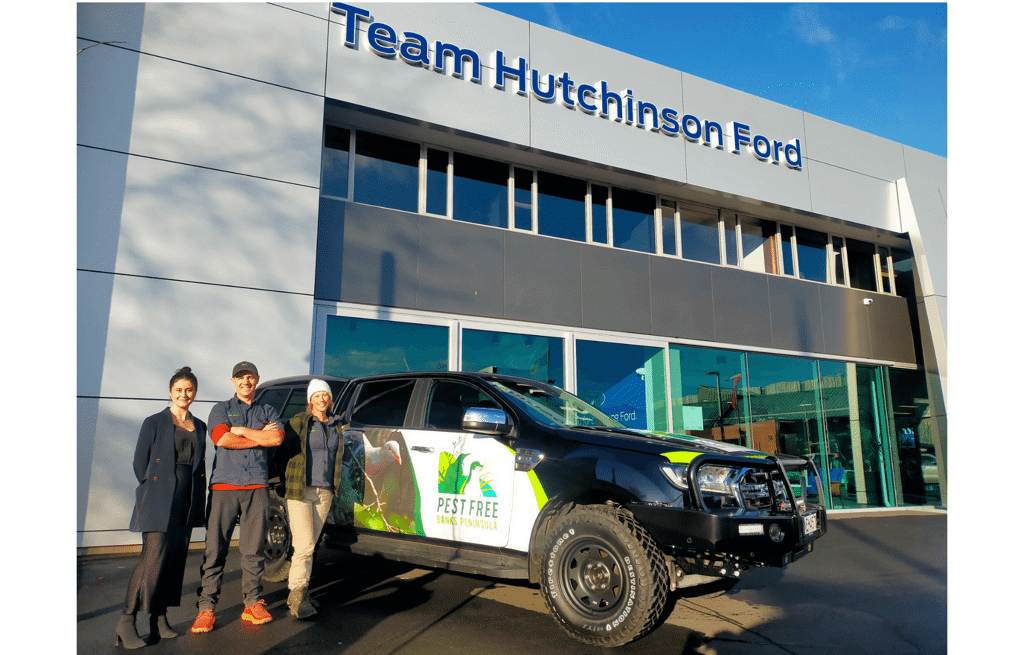 Pest Free Banks Peninsula
Team Hutchinson Ford Launches Sponsorship with Pest Free Banks Peninsula

Pest Free Banks Peninsula (PFBP) is a community led initiative, formalised through a Memorandum of Understanding, signed by 14 local organisation (including Banks Peninsula Conservation Trust, Canterbury Regional Council, Department of Conservation and more) in November 2018. A number of independent leaseholders and landowners are also involved and working toward a Pest Free Banks Peninsula.

Banks Peninsula (including the Port Hills and Kaitorete) is a unique place, rich with native flora and fauna which do not exist anywhere else in the world, including six known plant species and more than 60 invertebrate species.

The many habitats of Banks Peninsula differ dramatically to the habits found within the surrounding Canterbury Plains. Biological diversity contributes to the economy, health and quality of life for the people of Christchurch. The Pest Free Banks Peninsula initiative aims to leave a legacy for future generations and to contribute to the local and national identity.

As well as contributing to conservation efforts on the Peninsula, PFBP supports the New Zealand Government's Predator Free 2050 initiative; working towards an Aotearoa where native species are safe from extinction and thrive alongside us.

Team Hutchinson Ford are proud to support the efforts of Pest Free Banks Peninsula; supplying them with a Ranger to help them get around the Peninsula and continue their fantastic work.

Keep up to date with Pest Free Banks Peninsula on their Facebook and Instagram pages.



News