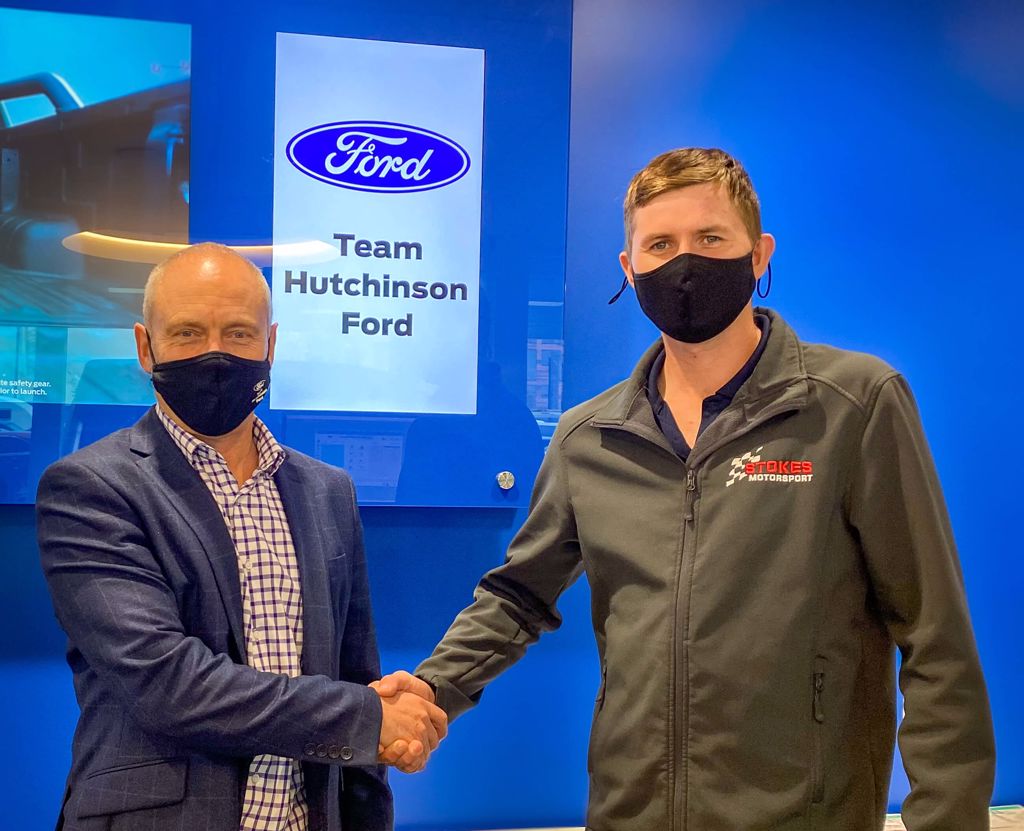 Stokes Motorsport Sponsorship
FORD NZ AND TEAM HUTCHINSON FORD ARE PROUD TO ANNOUNCE OUR MAJOR SPONSORSHIP OF STOKES MOTORSPORT.

This Brother & Sister duo comprises of Robbie and Amy Stokes.

Robbie (26) was previously a stock truck driver and now runs his own Agricultural Contracting business, while Amy (28) manages the family Dairy Farm at Waikuku.

Robbie & Amy have been rallying together for 6 year. Their previous car was a left-hand drive Ford Fiesta R2 rally car, built by Ford MSport, Cumbrian in the UK. It is MSport that run the Ford Puma rally cars in the World Rally Championship which is coming to New Zealand in September 2022. The duo then campaigned in the Front wheel drive class in the NZ Rally Championship, before moving in to the Stokes Motorsport built Ford Fiesta AP4 rally car.

Robbie and Amy's Father Brian Stokes was the National Rally Champion in 1985 and 1988. Brian campaigned various Fords for the last 45 years, and has won the Otago Rally and the Otago Classic Rally on numerous occasions.

Amy & Robbie placed 4th overall in the recent Otago Rally. This was their first finish in five attempts at the event. After trying their hardest to claw back time on the last loop of stages, they didn't quite have enough km's.

This is only the start of an amazing year to come, and we can't wait to watch Robbie and Amy progress through the rest of the season!

You can follow them and all the action throughout the year on the below links:

Chrissport – for latest results and live timing

Sportity – add new channel, and use password "rallynews"

Stokes Motorsport Facebook page.



News