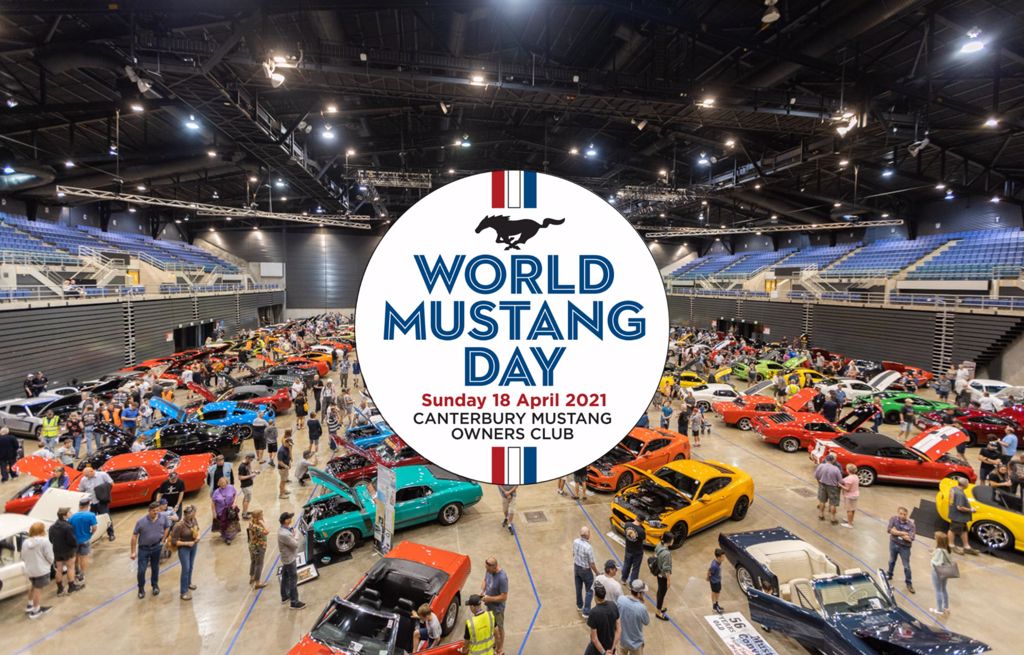 Celebrate World Mustang Day with the Canterbury Mustang Owners Club!
What: World Mustang Day Celebrations
When: Sunday April 18, 2021. 3 – 6pm
Where: Court Theatre Carpark, Bernard Street, Addington
April 17 (in the US) is the "birthday of the legendary Ford Mustang. On April 17 1964 Mustang was launched nationwide to the US public with a rapturous reception, with over 22,000 Mustangs being sold on the day, and over 400,000 sold before the end of 1964. This single event, and the customer reaction, created Mustang's image and iconic status that continues today, 57 years later.
All over the world, Mustang Owners Clubs undertake their own celebration events on or around April 17. This year the Canterbury Mustang Owners Club are celebrating World Mustang Day on April 18, at the Court Theatre.
Not only will there be a fantastic display of 100 – 150 Mustang's from 1964 – 2021, but with barista coffee, light snacks, photo opportunities and more, there'll be something for the whole family to enjoy!
The World Mustang Day Celebration event will be raising funds for the Canterbury Mustang Owners Club's chosen charities: Home & Family and the Court Theatre.
News