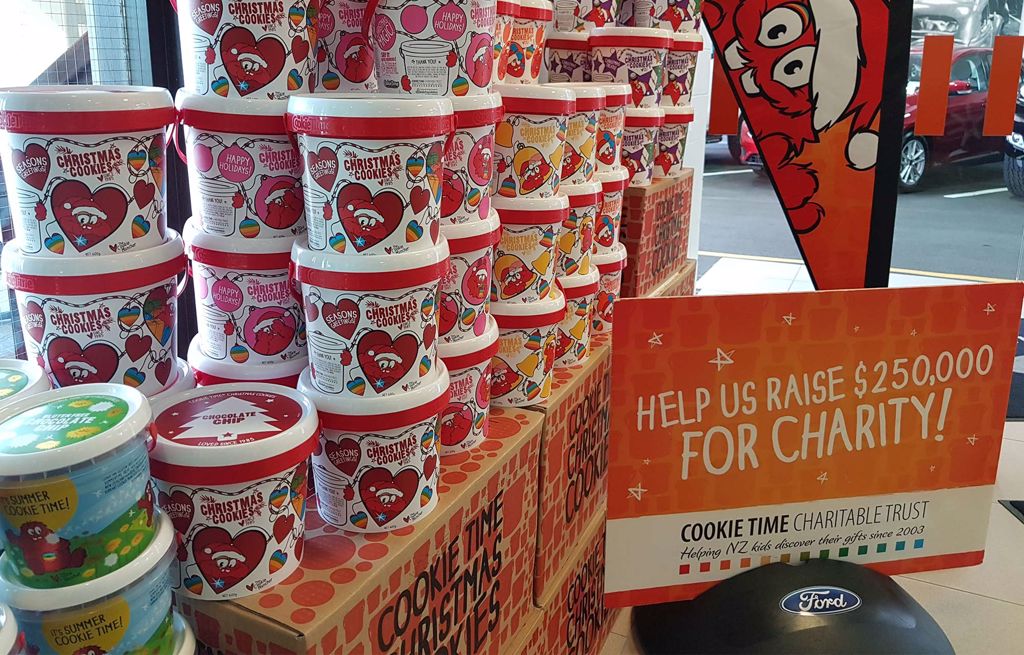 It's Cookie Time at Team Hutchinson Ford!
Team Hutchinson Ford is proud to be helping Cookie Time Charitable Trust to raise $250,000 by selling buckets of Cookie Time Christmas Cookies.
Call in and get yours today!
We have: Chocolate Chip, Apricot Chocolate, Cranberry White Chocolate, Salted Caramel and Peanut Butter Chocolate Chip for $16 and Gluten Free Chocolate Chip for $15 per bucket.
Funds raised will go to Cookie Time Charitable Trust to support this years' hero charity, the Blind Foundation. Plus other trust initiatives, including ongoing sponsorship of the Dyslexia Foundation of New Zealand.
News