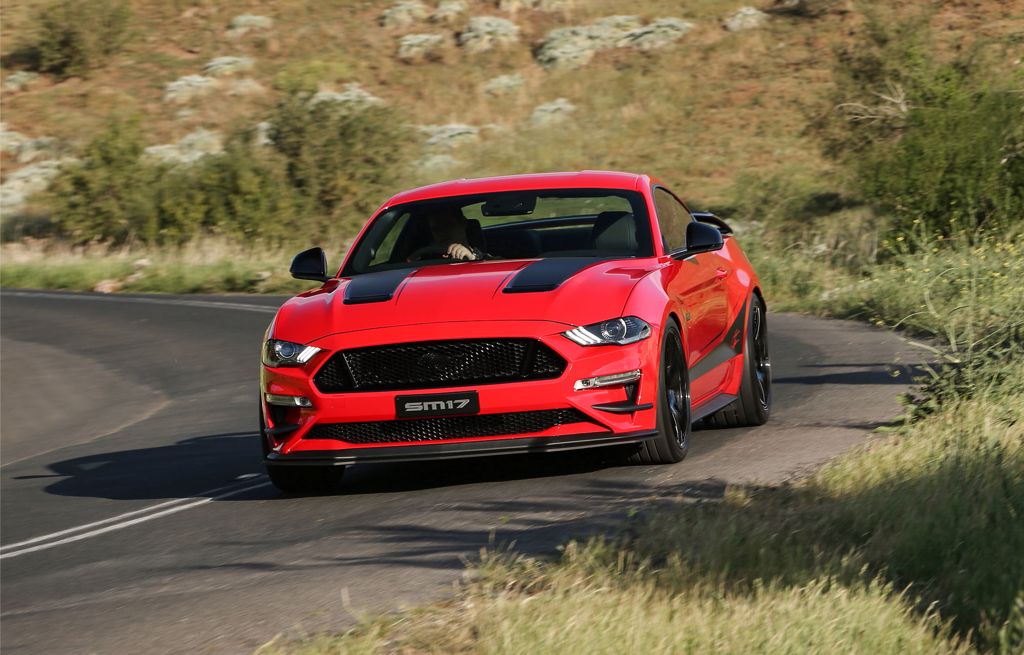 Scott Mclaughlin Edition 570kw Ford Mustang Revealed
Update
Ford NZ have confirmed that the Scott McLaughlin Limited Edition Mustang ("SM17") created by Herrod will be imported to NZ through Team Hutchinson Ford in Christchurch.
Contact us Explore Mustang SM17
Dubbed the Scott McLaughlin Limited Edition SM17 by Herrod Performance in full, but shortened to SM17, the 578kW factory-backed monster has been revealed on the first anniversary of Ford Australia announcing the Mustang R-Spec.
The SM17 is based on a 578kW/810Nm supercharged Ford Mustang, with a specific new exterior design done for McLaughlin.
Thanks in the main to a completely new 3.0-litre supercharger from Whipple dubbed the Gen 5 HP 3.0, it now makes a stonking 578kW (almost 800bhp) and 810Nm of torque on good old 98 octane fuel.
"When I first saw it I thought it was mega. It was everything I was hoping for," McLaughlin said, speaking to Race News.
"It's a phenomenal package. Any Supercars driver would love to have their name on a car like this, and I had Rob Herrod to handle all the heavy lifting. I've always wanted a racy red car with black wheels. And now I've got it – and then some."
The Scott McLaughlin Limited Edition SM17 by Herrod Performance goes into production early in 2021.
Read the articles in full on autocar.co.nz and whichcar.co.au.
News