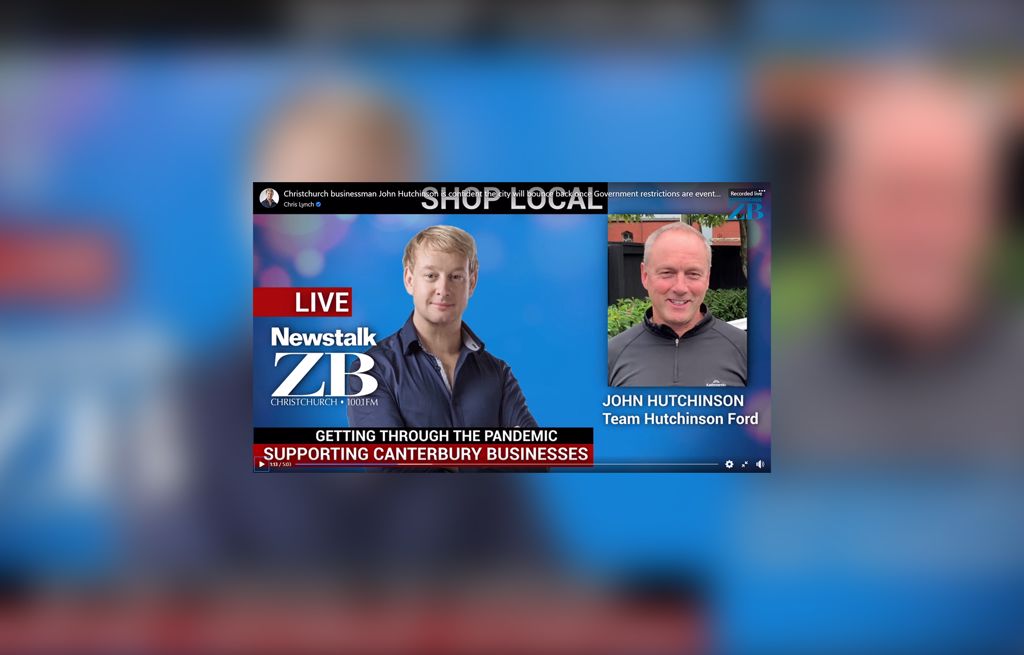 Team Hutchinson Ford on Newstalk ZB with Chris Ryan
Our DP, John Hutchinson was interviewed by Chris Ryan of Newstalk ZB Radio last week.
John and Chris discussed how Canterbury businesses were getting through the Pandemic. The quiet optimism for Christchurch post lockdown and how the city will bounce back.
To listen to the full recording visit the Newstalk ZB Radio Facebook post.
News