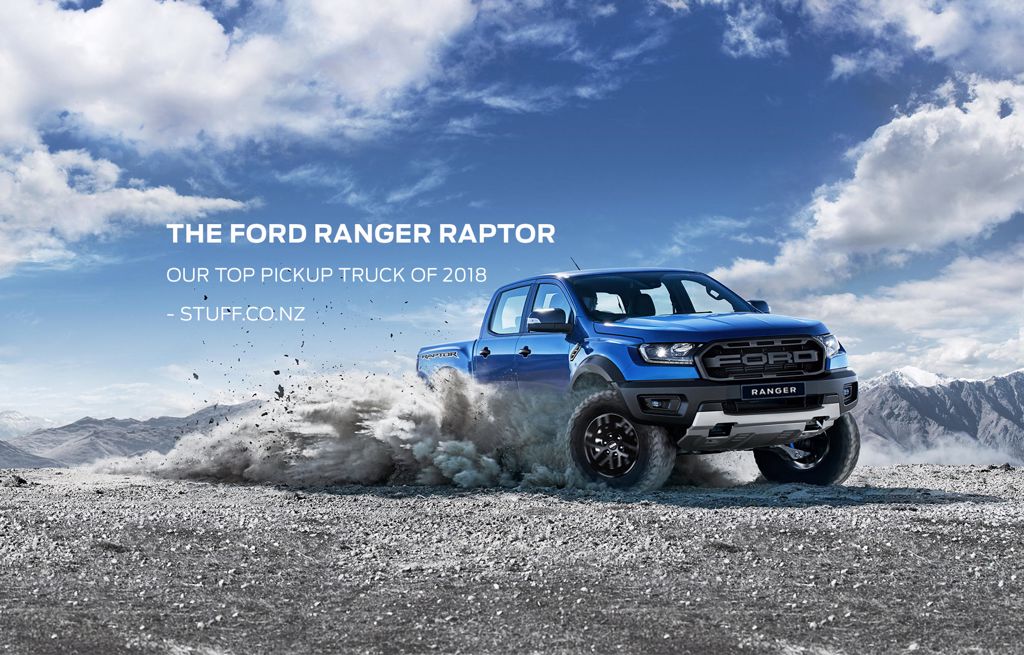 The Ford Ranger Raptor. Top Pickup Truck of 2018.
In a recent article, Stuff NZ consider the incredible Ford Ranger Raptor to be the top pick up truck of 2018.
The article goes on to say that "The Ford Ranger Raptor is a sensational pickup truck both off and on the road. Modern utes are vehicles for enthusiasts even more than they are workhorses and this model celebrates that through exquisite engineering. Not to mention a huge sense of fun".
Check out the full article and video here Why the Ford Ranger Raptor is our Top Pickup Truck of 2018.
Visit our Ford Ranger Raptor product page or call Team Hutchinson Ford on 03 379 3440 for more info on the Raptor.
News