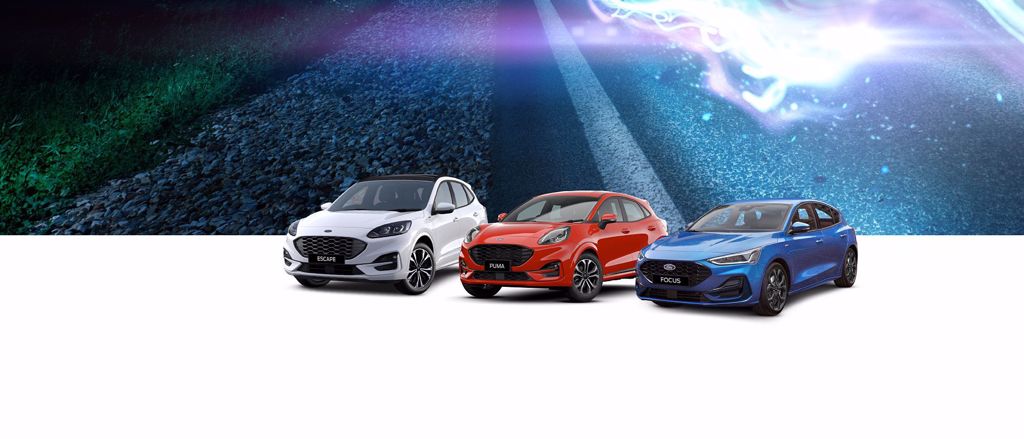 New Zealand Clean Car Programme
The Clean Car Programme is a government initiative in response to climate change to achieve a carbon neutral target for New Zealand by 2050.
The Clean Car Programme is made up of the Clean Car Standard and Clean Car Discount. Click here to learn more about the Clean Car Programme.
Now with this in mind, you may be wondering which Ford is the best option for you – we suggest exploring the resources and information above and below to help you in your journey of choosing the best Ford for you.
Government Clean Car Discount Scheme Changes – effective 1st July 2023
As you may already be aware, on Monday May 1 the New Zealand Government announced significant changes to the "Clean Car Discount" or Feebate scheme that sees incentives for lower and zero emissions vehicles reduced and penalties for higher emitting vehicles increased. The change will come into effect for all vehicles registered on of or after July 1, even if the vehicle is already on order but not arriving until after July 1 and affect all manufacturers. The main changes are outlined below:
Changes to CCD from 1 July:
Rebate Cap & Qualification: Remains at $80k and 3-star safety rating
Rebate: Maximum rebate is lowered from $8,625 to $7,015
Rebate band: range 0 – 100g Co2
Neutral/Zero band range will be 101 – 149g Co2 (down from 147 – 191g)
Fees: Maximum Fees are increased from $5,175 to $6,900
Fee band starts from 150g Co2
Standardisation of rebate/fee at $57.50 per gram. (E.g., rebate rate for vehicles with Co2 in the range of 60 – 100 is $57.50 per gram and fees paid for vehicles in the range of 150 – 259g Co2 is 57.50 per gram).
The reduction to the Neutral/Zero band range in which a vehicle neither attracts a rebate or a penalty means that for the most part only electric vehicles with a plug (BEVs and PHEVs) will attract a rebate. Standard hybrid and low emitting petrol/diesel vehicles that previously attracted a rebate will now fall into the zero band.
From July 1, Ford's Mustang Mach E RWD will attract a revised rebate of $7,015 (down from $8,625) and the Ford Escape PHEV (Plug-in Hybrid Electric vehicle) will attract a $4,025 rebate (down from $5,750). The mild hybrid Ford Puma and Ford Focus as well as the Ford Escape hybrid will fall into the zero band and no longer receive a rebate. The E-Transit is not impacted as I did not previously attract a rebate. Our other petrol and diesel derivates will also attract a larger penalty, depending on the vehicle. Please contact your dealer for more information and discus alternatives and options.
We understand the impact this government change may cause on your purchase price but as it is government action, we are not able to fund any changes or the fees themselves. As an industry body the MIA had asked for a longer transition period to protect customers, but this was not supported.
We do sincerely value your business and loyalty and believe we offer very competitive rebate earning and non-fee incurring vehicles or lower fee incurring options across the core market segments even after July 1. We will of course continue to work hard to provide you with vehicles that provide you need and deserve at lower or zero emissions as soon as we can in this quickly changing environment.
Clean Car Discount

The Clean Car Discount encourages the purchase of zero and low emission light vehicles by reducing the cost of eligible new and used vehicles coming into New Zealand. At Ford, we have low emission vehicles for you to choose from – we will be expanding our low emission range and also introducing zero emissions vehicles in the future.

Clean Car Fees

The Clean Car is a government penalty that consumers will have to pay and is targeted at reducing high CO2 vehicles in the New Zealand Fleet. Fees will be applied according to the CO2 emission of vehicles.